Our Mission
1871 is a not-for-profit organization that exists to inspire, equip, and support founders building extraordinary businesses.
To meet that objective, we provide our community with unfair advantages at scale, which includes 350 vetted mentors throughout a variety of industries, connections with several top-ranked universities, 100 partners, numerous venture funds, education programs and accelerators, and other organizations that serve to benefit local startups and businesses. Today, we're located in a 140,000 square-foot space in The Merchandise Mart, where we are home to 450 high-growth technology startups and ~1,500 members supported by an entire ecosystem focused on accelerating their growth and creating jobs in the Chicagoland area.
450+
Member companies
650+
Alumni companies
7
Partner universities
100
Partners
5
Venture capital firms
Looking Back
A Letter from Betsy and Jim
It is with great pleasure that we present to you our 2019 Annual Report. Last year was an incredible year for 1871 and this report illustrates the evolution of our pursuit of economic growth, inclusive entrepreneurship, job creation, and greater innovation in the city of Chicago and the greater Midwest. In the past year, we've made tremendous strides to better inspire, equip, and support our incredible community of founders so that they can build extraordinary businesses. In 2018, we had the unique honor of being named as the #1 university-affiliated incubator in the world by UBI – a recognition that we attribute to the tenacity and passion of every founder and partner within our ecosystem. We also forged dozens of new relationships with corporations, universities, and local organizations and strengthened our current partnerships to better serve Chicago as the bridge between the city's corporate and startup communities.
In alignment with our commitment to community, part of 1871's continued mission is to ensure that Chicago's founders are representative of all of the city's diverse neighborhoods.
We've made strides in that objective through WiSTEM, our accelerator program for women founders which is now heading into its 10th cohort, and the Latinx Incubator, a joint accelerator for Hispanic entrepreneurs that we host in partnership with the Illinois Hispanic Chamber of Commerce (IHCC). Along with our accelerator programs, 1871 continues to make diversity, equity and inclusion a core focus in all of our recruiting efforts, events, programming, membership, and day-to-day initiatives.
As of publication and the end of FY 2019, Jim O'Connor, Jr. will have completed his 16th year as the Chairman of the Board for the Chicagoland Entrepreneurial Center (CEC) and 1871. As the outgoing Chairman, Jim will be transitioning into his new role as Chairman Emeritus. Larry Eppley, Managing Partner of Sheppard, Mullin, Richter & Hampton LLP's Chicago office, will succeed Jim as the Chairman of the Board on July 1st.
We are grateful for Jim's service and impact on Chicago's tech and entrepreneurial community, and we're thrilled to welcome Larry into his new role. We know that Larry will carry on the longstanding tradition of quality and excellence as the CEC and 1871 continues to move forward.
Sincerely,
Jim O'Connor, Jr.
Chairman, CEC Board
Elizabeth "Betsy" Ziegler
CEO, 1871
The Chicago Story
The story behind '1871' isn't about the Great Chicago Fire of 1871, but rather, what happened next; when engineers, innovators, and inventors came together to execute the vision of a new Chicago.
As we get ready to turn the page and head into a new chapter, we're proud to continue our support for the city's tech and startup ecosystem. The impact our alumni community has had on Chicago is nothing short of extraordinary. In addition to the impact created by our alumni, our founder community has tackled policy, talked tech, and made moves. As a city of innovation, we don't merely have big shoulders; we use them to raise founders up across the Midwest.
650+
Active Alumni Startups that have graduated from 1871.
11,250+
Jobs created by 1871 alumni.
$1.5+ billion
Capital raised by 1871 alumni.
The Founder Community: A Year In Review
1871: THE CHICAGO GOOGLE FOR STARTUPS TECH HUB
BETSY'S TECH TAKE
"Tech and innovation are valuable, profitable assets for cities in the U.S. and around the globe, and that's why we're laser-focused on cementing Chicago as a national tech hub. There are many reasons for founders to build their business in Chicago, but our city's greatest strength is its robust community. Here, no one is playing a zero-sum game—a win for one business is a win for us all, and I'm proud to share that we continue to rise together."

In the News
In the past year, media visibility has added tremendous value to Chicago's startup community.
From partnerships and sales to funding and recruitment, good press has helped a number of founders and startups in our ecosystem generate leads and business. 1871 and its member companies were featured, profiled, and covered by more than a dozen major-market media organizations this year, and we were mentioned in more than 100 stories. We've got our finger on the pulse of Chicago's technology and business community, and we're delighted to help increase education around innovation and entrepreneurship by serving as an asset for local, national, and trade media outlets.
1871 on Windy City Live
1871 CEO Betsy Ziegler sits down with Val Warner and Ryan Chiaverini to talk about women in tech, Chicago's founder community, and her morning routines.
1871 on ABC News
In this two-part interview, 1871 CEO Betsy Ziegler joins Judy Hsu on ABC to discuss the history of 1871, women in STEM fields, and how she got into Chicago's tech space.
Social Media
Our voice can be heard by an audience of more than 100,000 followers across all our digital platforms of entrepreneurs, investors, partners, policymakers, and the greater Chicago tech community.
Betsy's tech take
"Highlighting our member community of founders and pioneers is key to our mission. Our hope is that our founders' stories will inspire future generations of entrepreneurs to build and grow innovative businesses that will continue to add value to our city, state, and nation."
Member & Alumni Milestones
The achievements of our members have played significant roles as pillars for innovation and the local economy.
From our alumni like SpotHero and Cameo, both of whom made TIME Magazine's list of Most Genius Companies, to members like EX3 Labs, who continue to give back to the Chicago community by donating state-of-the-art technology to local schools, we are privileged to support a growing community of innovative founders in their mission to build the extraordinary.
Spotlight: Descifra
"The Latinx Incubator gave Descifra an amazing head start in a highly competitive space. As a Latinx founder, the access to the resources, opportunities, and people provided by 1871 and the IHCC has brought unmeasurable value for our business."
Rodrigo Sarmiento, Co-founder and Chief Data Scientist at Descifra and Latinx Incubator Alumnus
Spotlight: ReturnRunners
"Being a part of the 1871 community has added significant benefits to our mission. They are truly committed to supporting startups and entrepreneurs at all stages, and we value our relationship with their amazing team as we continue to grow our business."
Fara Alexander, CEO and Co-founder of ReturnRunners and WiSTEM Alumna
Spotlight: Flowspoke
"Since joining 1871 this year, the momentum that Flowspoke has gained as a company has been unimaginable. 1871's incredible network of peers, potential clients and friends has completely changed my outlook on building my business."
Yvonne Hangsterfer, Founder and Lead Designer at Flowspoke
Spotlight: CareTree
"1871's culture is 100% focused on helping companies and you can feel it in everything they do. In the first couple months we benefited from that difference in major ways: we had new social media exposure, business opportunities with major companies that we'd been pursuing for years, and we leveraged the unique resources like the recruiting services to grow our team."
Carl Hirschman, Founder and CEO of CareTree
Alumni Spotlight: SpotHero
SpotHero is the leading parking mobility platform, with 20 million+ cars parked, the largest network of connected parking facilities, and the most app downloads nationwide. Launched in 2011, SpotHero empowers drivers with easy, affordable parking at 6,000+ garages, lots, and valets across 300+ cities in North America.
Alumni Spotlight: Cameo
Cameo is the first service enabling consumers to book personalized video greetings from celebrities. In just two years, the company has built a talent portfolio of more than 15,000 VIPs and fulfilled more than 275,000 requests ranging from birthday and good luck messages to prom invitations, marriage proposals, baby gender reveals and beyond.
Showcase Video
EX3 Lab's Immersive Learning Lab Dedication
Betsy's tech take
"Our more than 650+ alumni companies have created over 11,200+ jobs and raised more than $1.42 billion in follow-on capital—that's an extraordinary story! These numbers continue to grow and add impact for the city of Chicago."
Policymakers
As the tech industry continues to develop, so do the policies that affect its future.
Through this grant, we've been able to host four forums dedicated to public policy. Each of these forums have convened founders, investors, and policymakers in an effort to break down policy-related barriers at the local, state, and federal levels. Working in tandem with the Kauffman Foundation, our team has focused on several policy-related challenges that are top of mind for our startups. This includes access to capital, small business regulations, tax reform, immigration and federal and state funding, and grant opportunities.
"Today's Policy, Tomorrow's Progress: Advocating for Entrepreneurs"
Betsy's tech take
"We know how important it is to share our founders' voices and shape the policies that will help Chicago's founders and startups succeed."
Partners
Our corporate partners play a large role in the ecosystem that powers 1871 and Chicago's tech and business communities.
With their support, we create opportunities to help boost the local economy and facilitate greater innovation in the region. In 2018, we had the great fortune of partnering with exceptional organizations such as BMO Harris Bank, The Illinois Hispanic Chamber of Commerce, and Google For Startups to name just a few. Each partnership has furthered our ability to provide our member community with capital, state-of-the-art resources, and better serve Chicago's founders, innovators, and pioneers.
Spotlight: Alight Solutions
"Our partnership with 1871 has given us the opportunity to collaborate with some of the most forward-thinking and energetic minds in Chicago. The Alight Innovation Lab gives our skilled team of creative problem-solvers a physical space and access to the knowledge and expertise of the 1871 community to develop solutions that help simplify work and life for our clients and their people."
Chris Michalak, CEO, Alight Solutions
Spotlight: Bosch, Chicago connectory
"The Chicago Connectory has established a thriving IoT innovation community in Chicago with the help of our partner, 1871. By leveraging 1871's incredible resources, events, team and community, our members are able to grow and develop connected solutions for a better tomorrow."
Dennis Boecker, Founder of the Chicago Connectory
Spotlight: BMO Harris
"Through the BMO-1871 Innovation Program, BMO engages with and mentors innovative technology companies in and out of Chicago. The positive impact we jointly make on these businesses is strongly aligned with BMO's Purpose: to Boldly Grow the Good in business and life. Our partnership, which includes access to 1871's expertise and network, is also strongly aligned to our innovation and digital transformation efforts."
Ben Schack, Head of US Digital Partnerships at BMO Financial Group
Betsy's tech take
"Our mission to help founders build extraordinary businesses is made possible through the support of our amazing partners. Their resources and advocacy for our founder community have helped us build a booming tech ecosystem for the city of Chicago—and one that is representative of all its diverse neighborhoods."
Our Staff & Board
It takes a village, and we're not shy about admitting that we have one of the best.
Our team and our board are not only committed to serving the city's startup, tech, and business ecosystem, but they're also dedicated to meeting—and exceeding—every goal that's set in front of them. In 2018, we were ranked first in the world in the 2018 UBI Global list of Top University-Affiliated Business Incubators. That achievement is a direct reflection of the efforts put forth by our staff and board. Thank you to the amazing professionals that make up 1871; you are our greatest resource and we are truly lucky to have you.
Our Board
Jim O'Connor, Jr.
FY2018 Chairman of the Board
Global Head of Venture Capital and Managing Director, William Blair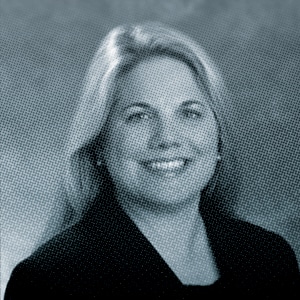 Laura Ferris Anderson
FY2018 Treasurer
Head of Industry Strategy, JPMorgan Merchant Services
Larry Eppley
FY2018 Secretary
Managing Partner, Sheppard Mullin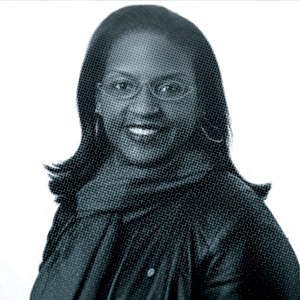 Leslie Anderson
U.S and International Head of Workplace Experience Technology, BMO Harris Bank
Brenna Berman
Executive Director at City Digital, A UILABS Collaboration
Matt Brown
Partner, Katten Muchin Rosenman LLP
Linda Darragh
Executive Director, Kellogg School of Management
Dean Debiase
Chairman, Reboot Partners
Jim Dugan
CEO, Co-Founder, and Managing Partner, OCA Ventures
Omar Duque
President, HITEC
Adam Hecktman
Director of Technology and Civic Innovation Chicago, Microsoft
Lee Henderson
Partner, Ernst & Young
Matt McCall
Partner, Pritzker Group Venture Capital
Mike McMurray
President, Globetrotters Engineering Corporation
Jeff Miller
Chief Commercial Officer, Synchronoss Technologies
Suzanne Muchin
Principal, Mind + Matter Studio
Maura O'Hara
Executive Director at City Digital, A UILABS Collaboration
Kristi Ross
Partner, Katten Muchin Rosenman LLP
Ellen Rudnick
Executive Director, Kellogg School of Management
Patrick Ryan, Jr.
Chairman, Reboot Partners
Renee Sang
Managing Director, Accenture Customer Innovation Network
Rishi Shah
Partner, Jumpstart Ventures
Jai Shekhawat
Founder, SAP Fieldglass
Joe Shenton
Principal, Summit Trail Advisors
Ted Souder
Head of Industry, Retail, Google
Adam Stanley
CIO, Cushman & Wakefield
Matthew Summy
VP, Comcast
Scott Swanson
President, PNC
Mark Tebbe
Adjunct Professor of Entrepreneurship, University of Chicago Booth School of Business
David Tolmie
Partner, Edgewater Funds
Howard Tullman
Executive Director, Kaplan Institute and General Managing Partner of G2T3V LLC and Chicago High Tech Investment Partners LLC
Kevin Willer
Partner, Chicago Ventures
Sam Yagan
CEO, ShopRunner
Our Staff
Betsy Ziegler
CEO
Adam Arcus
Creative Director
Victor Baez
Facilities Associate
Courtney Bates
Director of Membership and Programming
Alysha-Aubrey Bursey
Project Manager
Jessica Childress
Senior Events Associate
Phil Coleman
Program Director
Kelly DeGraaf
Manager of Events
Michael Dotson
Finance Associate
Rhonda Fair
Senior Receptionist
Brittany Ferrin
Recruiter
Rachael Feuerborn
VP of Founder Experience
Stephanie Foster
Director of Events
Bobby Green
Receptionist
Stephenie Lazarus
Manager of Development and Donor Relations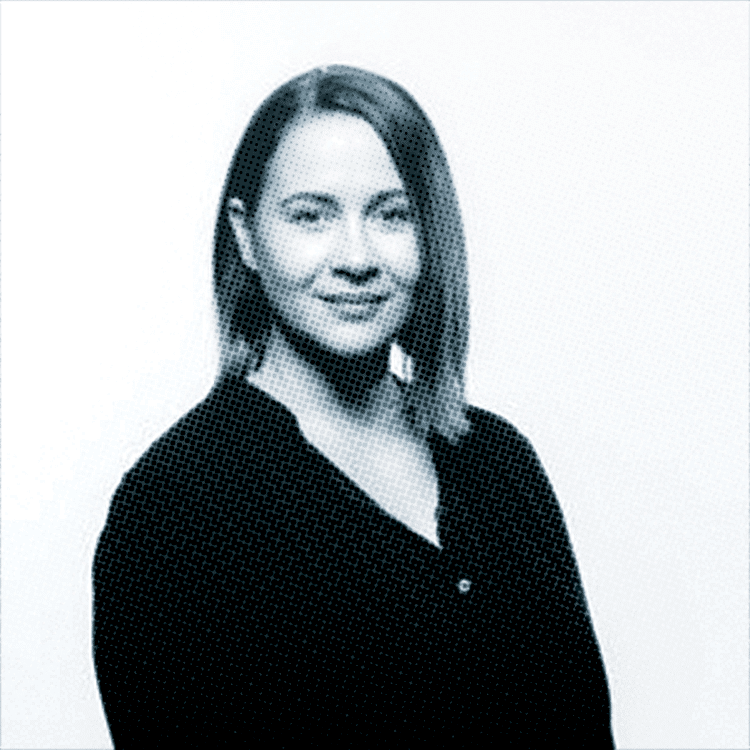 Diana Lopez-Obaldo
Director of External Affairs And International Relations
Colleen Maxwell
Director of Corporate Innovation
Victoria Messina
Staff Photographer
Stephanie Miller
Vice President of Corporate Innovation
Alex Morey
Director of Operations
Robert Poissant
Video Lead
Veronica Rodriguez
Manager of Programming
Leena Saleh
Social Media Coordinator
James Red Schmitt
Senior Creative & Facilities Associate
Deena Siegel
Manager of Membership
Yun Tai
Director of Communications
Bree Tuch
Executive Assistant to the CEO and WiSTEM Project Coordinator
Closing Remarks
Our mission is to inspire, equip, and support founders building extraordinary businesses, and we know that it's an objective that never truly ends.
As long as brilliant founders continue to innovate and create ideas that will have a massive impact on our society, we'll keep moving forward to ensure that they have all the resources they need to thrive. All of our achievements are made possible because we are a residence for a many of Chicago's best and brightest. That includes our staff, board, members, community, corporate partners, sponsors, donors, and supporters—we thank you all for calling 1871 home. And of course:
Thank you, Chicago!