The vibrant town hall where people come to learn, grow, and be inspired.
Hear from some past clients why booking your event at 1871 is a guaranteed win!
"1871 was a great setting for our company all-staff retreat. We're located in the Merchandise Mart so having access to a larger space right here in the building was very convenient. We were looking for an energizing and creative space with lots of light and the 1871 Auditorium was the perfect fit for a group our size. The events team was helpful in planning and execution and the front desk staff is always so friendly and welcoming!"
Jeanne Reidy,
General Manager, Kivvit
"1871 has been such a great partner in helping us bring our ThinkChicago programs from ideation to reality. We have hosted a wide range of events and guests in the space, and the staff is always super flexible in helping us meet the specific needs of each. The customer service received at 1871 makes even the smallest team feel fully supported in building vendor relationships, navigating logistics, and utilizing technology to enhance the guest experience. The community and atmosphere provide a great backdrop to any event focused towards to tech and innovation. We will definitely host future programs with 1871!"
Trenton Dunn
ThinkChicago Program Manager, World Business Chicago
"The IHCC believes in exposing our membership to the 1871 ecosystem is vital for entrepreneurs. The 1871 team is very welcoming and professional which is key to making our events a success. The space itself is equipped with state of the art A/V which is simple to use and elevates our events."
Ivette Trevino
Senior Director, IHCC
Our event experiences are designed to fit your accessibility needs!
In-person at our Chicago headquaters
Tie in to your virtual platform
Create an avatar in our virtual reality campus 
Interested in partnering with 1871 on a topic? Reach out to us to discuss sponsorship and event format options.
Our wide range of flexible event spaces can fit any need.
Our largest event space is perfect for your next panel, keynote speaker, demo day, or reception.
Complete with five breakout rooms and plentiful natural light, this space is ideal for your team off-site, workshop or interactive event.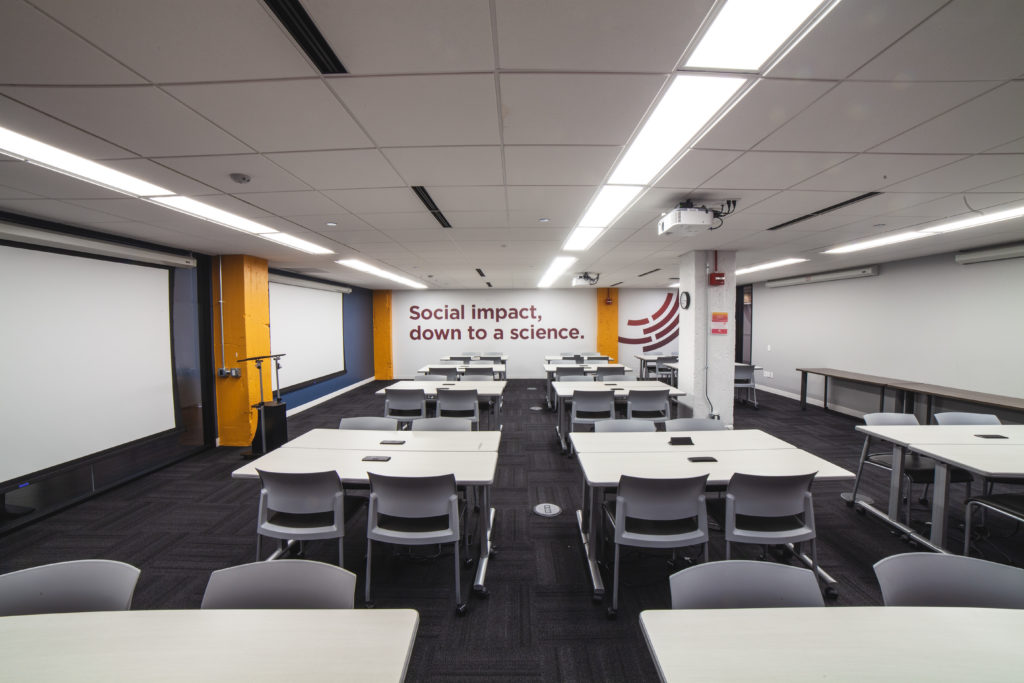 This private and off-the-beaten path space is best for mid-sized events including panels, leadership meetings and workshops.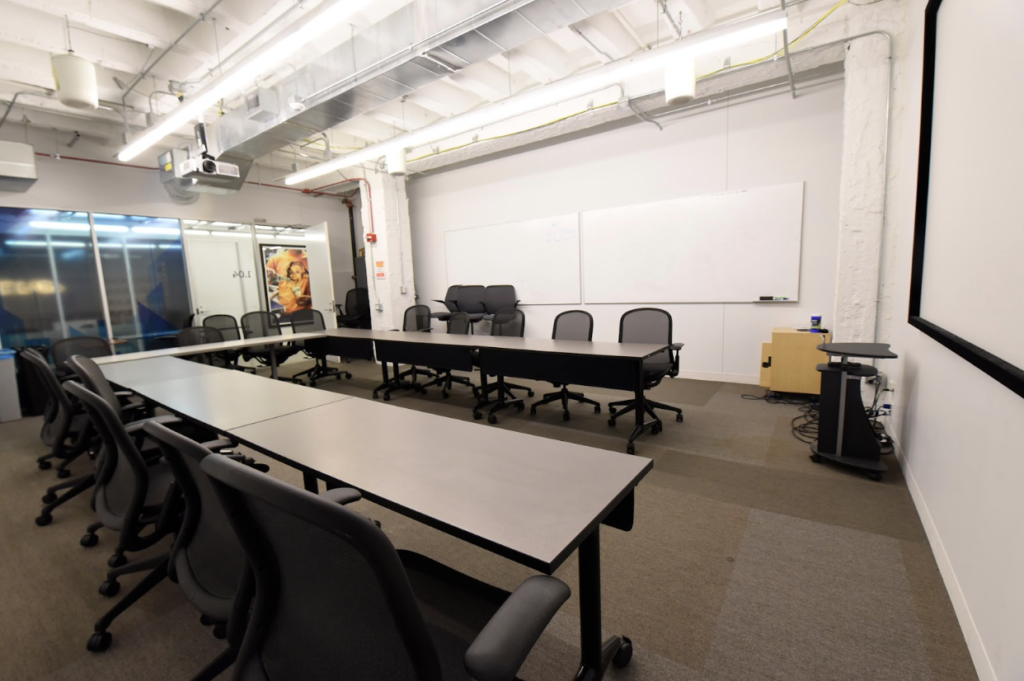 Close to the heart of 1871, this space is ideal for board meetings, small panels and team offsites.
1871 has several conference rooms that can be utilized for small meetings, breakout spaces, or meetups.
Go to the 12th floor of the Merchandise Mart, which is located on the North side of the river between Wells and Orleans.
Our dedicated events team will help you create and customize your events to meet your business, exposure, and content goals. Direct questions can go to events@1871.com. 
Kaylin Berg
Director of Events
Tenille Johnson
Sr. Manager of Events
Sophie Kowaleski
Events Coordinator