Event Start Date:
October 19, 2023
Event End Date:
October 21, 2023
Event Venue:
1871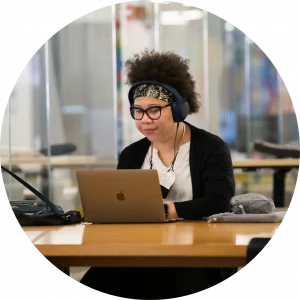 1871's annual Tech Challenge event returns September 2023 to connect, inspire, and strengthen the extraordinary talents of students passionate about technology.
This is an incredible opportunity for students & recent grads to sharpen their coding skills and gain a pathway forward into a career in technology.
Participants must have an understanding of code and problem-solving. Any language.
Be a current college student or recent grad
• Opportunity to meet with tech leaders and innovators
• Connections to peers just as passionate and excited about tech
• Your resume placed in front of our network of hiring partners
Phase 1

Enter the challenge
Test your coding skills by signing up to be notified and preregister for the Tech Challenge's first round.
Phase 2

Qualifying round


9.11.23 - 9.30.23 • Virtual
The first round competition ranks the top participants, of which the top 20 will be invited to finals.
The challenge will be hosted through an independent group and results will be immediately presented to 1871 following your completion.
Phase 3

Final challenge


10.19.23 - 10.21.23 • 1871 HQ
The second round is a coding challenge with the finalists in Chicago!
These lucky individuals will be given the opportunity to #TakeCharge of their career and have the chance to take prizes!
A total of $7,500 will be distributed to winners + random prize drawings throughout the event!
3:00 pm • Students check-in at Holiday Inn River North
5:30 pm • Welcome Reception Begins
6:00 – 6:10 pm • Opening Remarks
7:30 pm • Welcome Reception Ends
8:30 – 8:35 am • Check out of hotel and transit to 1871
8:35 – 9:15 am • Breakfast at 1871
9:15 – 11:15 am • Final Challenge
11:15 am – 2:15 pm • Free time for lunch & exploration
2:15 – 2:30 pm • Return to 1871
2:30 – 3:00 pm • Closing Ceremony & Winners Announced